Get Your Degree!
Find schools and get information on the program that's right for you.
Powered by Campus Explorer
Internship Interview Questions – An Overview

If you are planning for an internship, the first and most important stage you must go through is that of the interview. While there is not much difference between a job interview and an interview for an internship, interns may find these interviews to be a bit more intimidating due to the lack of experience and can be quite nerve-wrecking. It's as important as perfecting your resume and cover letter. Be sure to always be prepared by going over internship interview questions and answers ahead of time. Remember, how you respond during the interview will affect the interviewer's first impression of you.
As with any interview, first impression is everything. It will likely determine the whether or not you get the internship. Too much pressure, isn't it? Well, to calm your nerves in times like this, do your homework. Perhaps start by researching the company where you intend to work. Also remember that an interview is your opportunity to share information about yourself.  Anticipate questions and prepare your million dollar answers.
Examples of Internship Interview Questions
Here are some of the top internship interview questions you can expect and the most suitable answers for them:
"Tell me about yourself."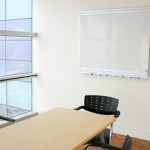 Does this ring a bell? The question during the first day of school when you are still in first grade is still important. When an interviewer asks this question, the main intent behind the question may pertain to several layers of your personality. Most interviewers just ask this question to get to know you better and to get you comfortable.
It is very important that you remember all of the information in your resume since you will need to go over it eventually. Be sure to know every single detail in your resume. This includes dates, tasks performed, title, etc. Knowing your resume well will help you answer a good chunk of internship interview questions. Other questions you can prepare for include personality type questions.
Remember not to be a drag. Your chronological work history should be as brief as possible. After that, focus on your strengths.
Good answer:  "I am really enthusiastic and passionate about the work I do. After two years of experience in the same field, it enabled me to boost my confidence…"
"What are your career goals?" 
When interviewers ask this question, their main intention is to find out how serious you are about the internship and how it fits in the larger scheme of things. At this stage, you need to be completely honest and discuss your intentions in the future and how you intend on using the internship to get some real work experience for the field.
Similarly, if you are looking to continue with the same employer with a full-time job, you can also mention the same. However, if the interviewer asks you whether you want to continue full-time with them or not, there is really no "right answer" for this.
You do need to be honest but put forth your views in the most tactful way possible. How you answer this question may very well determine whether you get the internship or not.
"How much do you know about our company?" 
This is another important question that is usually asked for most internships. You must take the time out and research the company well before walking into any interview. In other words, if you are really serious about the internship in that particular company, you must show it through your enthusiasm to know more about them.
The least you can do in this case is to visit the company's official website and get a good idea about what the company does and how it operates in order to get a clear idea about the company. This will help you answer the question with confidence.
"How will you fit into our company?" 
This question provides you with a great opportunity to align your qualifications and experience with the company's requirements. Make it amply clear to the interviewer that your experience and qualifications are relevant for the particular internship you are looking for. For example, if a sales internship is what you are looking for, it is important to highlight your marketing knowledge and expertise.
Tricky Internship Interview Questions and How to Answer Them
Your internship interview may include several other similar general questions that address issues such as your work experience, academic background etc. However, many interviewers may also look to test your presence of mind and ask some questions that may be rather tricky to answer. Below are several of them.
"What is your greatest weakness?" 
The best way answer this question is to make use of your negative side and turn it into something that contributes positively about you. For instance, a weakness you managed to overcome.
Good answer:  "I am not that confident when it comes to facing and talking to other people. Realizing this weakness as a big hindrance to my career, I did the best I could to improve my ability to face other through attending seminars, workshops and public speaking classes. And I was able to improve and given many opportunities to meet new people…"
Many candidates often feel rather uncomfortable when asked about their weaknesses because they consider it to be a bad thing. However, how you deal with the question determines if the outcome is positive or negative.
For example, saying that you are obsessive about your work and tend to be perfectionist means that you are stating a weakness. However, it is the kind of a weakness that is considered to be positive. Even if you are brutally honest with stating your weaknesses, make sure to follow it up with a statement about how you are working to improve on it. Either way, it is important to not let this question throw you off track.
"What would you do if you were faced with this situation…?"
This is another question interviewers use to test the practical knowledge and aptitude of a candidate. At this moment, it is important to say what you think must be done in the mentioned situation and not what you think would be the best thing to say.
Many college students have the habit of basing their answers on bookish knowledge. However, some of this knowledge may not really be applicable in practical situations. You need to show your ability to be unique, stylistic and a visionary and sticking to the textbooks on every given situation may not work in your favor.
"Are you willing to jump into a project that does not interest you at all?"
This, again, can be quite a tricky question. On the one hand, you need to convince your employer about your love for the job. On the other, you can show lack of excitement and enthusiasm to be working in a company you pick. At this time, you must respond positively and show the willingness to pick up any project as long as it gets you closer to getting better at your dream job.
Many of these seemingly uninteresting projects may also teach you a lot and expressing this understanding about projects that do not interest you will surely earn you a positive response.
"Do you have any questions for the company?"
Most interns do not expect this question and often freeze and ask nothing at all. However, this is your opportunity to who your knowledge about the company and your willingness to work for them. Ask them about the staff makeup, the job timings, the interviewer's experience in the company, prospects of growth etc.
Curious people are always welcome in interviews and this is where you get a chance to express your personality and incisive nature so make sure you do not lose out on the same.
Great Answers to More Common Internship Interview Questions
"What do you want to gain from this internship?" 
In this question don't simply say that you hoped to complete all that is required for your major. The best answer you could give is to state the things that you expect to learn.
Good answer: "I really think I will learn a lot from this internship and I do believe that with your company on my side, I would be equipped with enough knowledge and preparation when I venture into…"
"Why did you choose to pursue your major?"
With this interview question, an answer like "This is not really the major I chose but since I love my parents and I wanted them to be happy…" is not really a good choice. Instead, state the things you enjoy about the major and why you consider it worth pursuing.
Good answer: "Aside from teaching Mathematics, I do enjoy kids. It is very fulfilling for me to see them learning through my help…"
"How would you describe you work ethic?"
Are you a hard worker? Responsible? Give the interviewer insight into your character and use positive examples.
Good answer:  "I am always motivated to meet the expectations and deadlines.  I know that this internship also requires much time. Studying and working in the industry at the same time motivates me a lot…"
"Why should I hire you?"
If you feel like you are the best candidate for the job, do not simply say it. A good answer will state your qualifications and your uniqueness.
Good answer: "I am a very determined person. Combining my passion and what I've learned in school, I am confident in my abilities to contribute positively to the image and reputation of the company. I am an expert when it comes to computer software which means I can work more efficiently…
Final Tips and Guidance
Good preparation and practice will surely boost self confidence. Most interviewers consider self confidence as one thing they look for. If you've covered a good number of internship interview questions and reviewed good answers (as well as bad answers), then you will be more confident. If you're more confident during the interview, employers will notice it and have a better first impression of you. This, combined with your education, will help you land those perfect internships.
Here are some additional potential questions from Virginia Tech.
And remember that the best way to tell others about yourself is through honesty and sincerity. Good luck on your internship interview!
By Diane Barlow